Logistics and Materials Specialist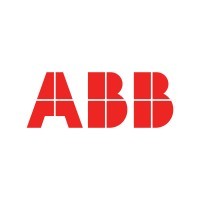 ABB
Job Functions:
Product, Operations
Employment Types:
Full-time
Locations:
saint-laurent, montreal, qc, canada
Compensation:
USD per year
Take your next career step at ABB with a global team that is energizing the transformation of society and industry to achieve a more productive, sustainable future.
At ABB, we have the clear goal of driving diversity and inclusion across all dimensions: gender, LGBTQ+, abilities, ethnicity and generations. Together, we are embarking on a journey where each and every one of us, individually and collectively, welcomes and celebrates individual differences.
ABB E-mobility is a world leader in EV charging technology with a strong R&D pipeline and an unparalleled global reach. With our robust product portfolio of innovative holistic solutions – from grid to charge point and domestic installations to large fleet depots – we are actively enabling the future of e-mobility, not just predicting it. The exciting developments within this sector perfectly align with our Mission to Zero initiative, aiming to support cleaner and greener communities for all As a Logistics and Materials Specialist, you will play a vital role in the Operations team in ABB E-Mobility in Montreal, Canada. In this role you will provide assistance to the wider business by ensuring that all material management and logistic activities align with corporate policies and procedures and by providing relevant market information.
Your responsibilities
Work in tight collaboration with the Project Management team, the buyers and warehouse clerks.
Proposes strategies to improve procedures of supply chain logistics.
Preparing shipping documents.
Work with carriers to coordinate shipments locally and abroad.
Performing customs audits.
Organizing all shipments in line with company requirements.
Verification of all freight invoices.
Ensuring the integrity of import/export documentation (ie. Bill of lading, commercial invoices, packing lists, etc).
Preparing and maintaining a delivery schedule and communicating to all relevant departments.
Maintenance of records.
Manage inventory tracking system to record deliveries, shipments and stock levels.
Ensuring a complete and accurate data in the ERP system with the warehouse clerks.
Performing transactions in SAP for goods receipts in timely manner.
Evaluates product levels to improve inventory control procedures.
Managing annual POs with business partners.
Calculating and maintaining inventory parameters in planning systems and ERP systems: safety stock, reorder point, lot size, lead time, and replenishment strategies.
Managing reservation file for requests from Sales and Operations team.
Working with buyers and project managers to get the best supplier performance in terms of supplier on-time delivery, Minimum Order Quantity (MOQ), quality, lead time, and flexibility.
Managing materials resource planning exception messages and assisting in cycle counting and/or year-end inventory counting.
Evaluating excess and obsolete/aging inventory, and taking appropriate action with others to optimize inventory performance.
Your background
3-5 years of experience in materials management and local/international shipping , working in electronics industry.
Demonstrated experience working with enterprise resource planning and standard operating procedures.
Knowledge of SAP.
Ability to work in a fast-paced environment.
Experience working with inventory management tools, forecasting strategies, utilizing ABC/XYZ methodology.
A collaborative, solution-focused approach and strong written and spoken communication skills.
Strong organizational and negotiation skills.
Ability to write and speak in English and French.
Benefits
Retirement plan
Accident insurance
Healthcare plan
Wellbeing program
More about us
We look forward to receiving your application. If you want to discover more about ABB, take another look at our website www.abb.com. For the 4th year in a row, ABB Canada has been recognized as one of Canada's top employers by Forbes Magazine and has been ranked #1 within the industry category. Also named as Canada's Top 100 Employers, Montreal's Top Employers, Canada's Top Employers for Young People, and Best Candidate Experience Award (CandE Award), ABB's culture and commitment are to provide a caring workplace where everyone collaborates, feels valued, respected, included and supported. Also committed to ensuring that all policies and practices respect the Employment Equity Program, we aim for our workforce to be truly representative of the four designated groups; women, aboriginal people, members of visible minorities, and/or persons with disabilities. ABB will provide reasonable accommodation to the applicant with disabilities and encourage applicants to self-identify in the application process.
#LI-hybrid
Publication ID: CA83751291_E1