Ingénieure ou Ingénieur électrique de projet VÉ / EV Electrical Project Engineer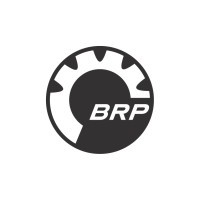 BRP
Employment Types:
Full-time
Locations:
Valcourt, QC J0E 2L0, Canada
POURQUOI JOINDRE À L'ÉQUIPE?
Pour mettre en valeur votre sens de l'innovation
Pour travailler dans un environnement où la collaboration constitue une valeur importante
Pour faire partie d'une équipe passionnée par les nouvelles technologies à la tête de la transition de BRP vers l'électrification de ses produits;
VOS PRINCIPALES FONCTIONS
En tant que membre de l'intégration de l'unité d'alimentation des véhicules électriques, votre principal mandat sera de développer des modèles de simulation de composants de VÉ, tels que le chargeur, le système de stockage de l'énergie (ESS), le moteur, l'onduleur et les systèmes environnants. Vous êtes familier avec le transfert de puissance, les cartes de performance et les concepts électriques. Vous serez chargé de :
Élaborer des modèles de simulation du groupe motopropulseur et du matériel électrique de VÉ;
Effectuer une simulation de divers types et modèles de véhicules;
Valider des modèles par l'acquisition de données empiriques;
Participer aux essais au banc et aux essais dynamométriques;
Soutenir le développement de diagnostics des composants et des interfaces des testeurs;
Déterminer les exigences pour la validation en cours de processus pendant la production en série de composants et l'assemblage de véhicules, dont les bancs d'essai électriques et les essais en fin de production;
Collaborer avec les fournisseurs internes et externes et interagir avec les membres de l'équipe.
VOUS ÊTES FAIT POUR CE TRAVAIL SI :
Vous avez le sens de l'innovation et de la sensibilisation aux VÉ;
Vous êtes rigoureux et bien organisé;
Vous avez la capacité de travailler dans un environnement de démarrage de projet avec des objectifs en cours de définition;
Vous êtes titulaire d'un baccalauréat en génie électrique ou électronique, ou faites preuve de compétences exceptionnelles dans les domaines pertinents;
Vous avez de l'expérience dans la simulation de modèles, notamment Matlab et Simulink;
La connaissance de GT Power est un atout;
Vous avez un minimum de 1 an d'expérience pertinente;
Vous avez une bonne connaissance des protocoles de communication CAN;
Vous maîtrisez le français et l'anglais (écrit et parlé);
Vous serez à l'aise dans un environnement où les solutions techniques ne sont pas connues, où le chemin n'est pas tracé et avec l'utilisation de méthodes d'analyse prédictive;
Vous possédez un bon sens de l'organisation, des habiletés interpersonnelles et de l'autonomie;
Vous démontrez un intérêt marqué pour la conduite et la conception de véhicules de loisirs et de haute performance.
BIENVENUE CHEZ BRP
Leader mondial dans le domaine des véhicules et des bateaux récréatifs, nous créons des moyens innovants de se déplacer sur la neige, l'eau, l'asphalte, la terre et… même dans les airs. Ayant son siège social dans la ville de Valcourt, au Québec, notre entreprise est ancrée dans une tradition d'ingéniosité et d'attention particulière à notre clientèle. Aujourd'hui, nous avons des usines de fabrication au Canada, aux États-Unis, au Mexique, en Finlande, en Australie et en Autriche. Nous comptons sur plus de 14 500 personnes dynamiques, propulsés par la conviction profonde qu'au travail comme dans la vie, l'important n'est pas la destination. C'est le voyage. Le vôtre.
WHY JOIN THE TEAM?
To showcase your sense of innovation;
To work in an environment where collaboration is an important value;
To be part of a team that is passionate about new technologies and leading BRP's transition towards the electrification of its products.
YOUR MAIN FUNCTIONS
As a member of the Electrical Vehicle power unit integration your main mandate will be to study, analyze and support the design of various electric propulsion system components, namely the charging system, with regards to reliability and industrialization. You will be responsible for:
Perform electronics and electrical reliability and tolerancing analysis, to ensure quality and reliability of series production components;
Provide reliability and quality input to electrical and electronics design engineers to support proper components selection and design orientations;
Support development of components diagnostics and tester interfaces;
Develop and maintain reliability testing procedures during development;
Develop the requirements for in-process validation during series production of components and vehicle assembly, including electrical test benches and end of line testing;
Develop and execute test plans necessary to validate technical solutions while taking into account established standards and norms;
Collaborate with suppliers in the development of electrical and electronic components and in the determination of deadlines and standards to be respected;
Collaborate with design, production, quality assurance and manufacturing engineering teams.
YOU WERE BORN FOR THIS JOB IF...
You have a mind for innovation and EV awareness;
You are rigorous and well organized;
You have the ability to work in a project start-up environment with objectives that are in the process of being defined;
You detain a Bachelor's degree in electrical or electronics engineering, or demonstrate exceptional skill in the relevant fields;
You have experience in product development cycle, from prototyping to production;
You have a minimum of 3 years of relevant experience;
You demonstrate proficiency using electrical and electronics systems reliability and tolerancing simulation tools;
You have good knowledge of CAN communication protocols;
You master French and English (written and spoken);
You will be comfortable in an environment where technical solutions are not known, where the path is not traced and with the use of predictive analysis methods;
You possess good organization skills, interpersonal skills, and autonomy;
You demonstrate strong interest in driving and designing recreational & performance vehicles;
You are available to travel occasionally.
WELCOME TO BRP
We're a world leader in recreational vehicles and boats, creating innovative ways to move on snow, water, asphalt, dirt and even in the air. Headquartered in the Canadian town of Valcourt, Quebec, our company is rooted in a spirit of ingenuity and intense customer focus. Today, we operate manufacturing facilities in Canada, the United States, Mexico, Finland, Australia and Austria, with a workforce of over 14,500 spirited people, all driven by the deeply held belief that at work, as with life itself, it's not about the destination; It's about the journey. Yours.