Technicienne ou Technicien électrique, Systèmes EV / EV Systems Electrical Technician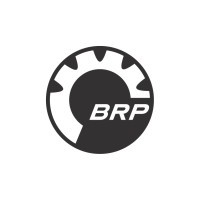 BRP
Employment Types:
Full-time
Locations:
Valcourt, QC J0E 2L0, Canada
POURQUOI JOINDRE L'ÉQUIPE?
Faire partie d'une équipe qui pilote la transition de BRP vers l'électrification de ses produits et l'exploration de nouveaux produits;
Travailler dans le domaine créatif du développement de véhicules récréatifs;
Avoir l'opportunité d'innover et d'influencer les orientations techniques dans le domaine des sports motorisés.
VOS PRINCIPALES FONCTIONS
Conception de schémas et architecture électrique système électrique EV;
Collaborer sur la conception de harnais électriques et choix de connecteurs;
Participer à la programmation sur micro-contrôleurs;
Concevoir des essais de systèmes électriques, électroniques ou d'acquisition de données. Sélectionner, développer et/ou faire l'achat de l'instrumentation requise, préparer l'instrumentation, en faire la calibration, la programmation et le montage sur un banc d'essai;
Planifier, céduler et effectuer des essais de véhicules et donner le support technique nécessaire lors de l'acquisition de données en laboratoire ou à l'externe de façon autonome;
Analyser, identifier et résoudre les problèmes, résumer et comparer objectivement les résultats à des spécifications ou autres références, faire des recommandations s'il y a lieu, rédiger et émettre un rapport technique;
Diagnostic et résolution d'enjeu électrique et logiciel sur véhicule.
TU ES NÉ POUR CET EMPLOI SI :
Tu possèdes un DEC en électronique ou en instrumentation et contrôle ainsi que 2 à 3 ans d'expérience pertinente;
Tu as de l'expérience dans les systèmes de propulsion électrique haut voltage.
Tu es en mesure de faire de la programmation de microcontrôleurs et tu as une connaissance des automates programmables.
Tu maitrise l'anglais et le français (écrit et parlé);
Tu es une personne débrouillarde et autonome;
Tu es reconnu pour ton optimisme et ta capacité d'adaptation;
Tu trouves des solutions créatives aux problèmes que tu rencontres;
Tu es un excellent collaborateur et un joueur d'équipe hors pair;
Tu es fan des produits récréatifs BRP.
BIENVENUE CHEZ BRP
Leader mondial dans le domaine des véhicules et des bateaux récréatifs, nous créons des moyens innovants de se déplacer sur la neige, l'eau, l'asphalte, la terre et… même dans les airs. Ayant son siège social dans la ville de Valcourt, au Québec, notre entreprise est ancrée dans une tradition d'ingéniosité et d'attention particulière à notre clientèle. Aujourd'hui, nous avons des usines de fabrication au Canada, aux États-Unis, au Mexique, en Finlande, en Australie et en Autriche. Nous comptons sur plus de 14 500 personnes dynamiques, propulsées par la conviction profonde qu'au travail comme dans la vie, l'important n'est pas la destination. C'est le voyage. Le vôtre. LA RÉGION A TOUT POUR PLAIRE! >
WHY JOIN THE TEAM?
To be part of a team that is leading BRP's transition to product electrification and new product exploration
To work in the creative field of recreational vehicle development
For an opportunity to innovate and influence technical orientations in the field of powersports
YOUR MAIN FUNCTIONS
Design electrical schematics and architecture for EV systems;
Collaborate in programming microcontrollers;
Design tests for electrical, electronic or data acquisition systems;
Select, develop and/or purchase the required instrumentation; prepare, calibrate, program and mount the instrumentation on a test bench;
Independently plan, schedule and carry out tests on vehicles, and provide the required technical support for data acquisition in the laboratory or through an external source
Analyze, identify and solve problems; summarize results and objectively compare them to specifications or other references; make recommendations, if needed; write and issue technical reports
Diagnose and resolve electrical and software problems on vehicles.
YOU WERE BORN FOR THIS JOB IF:
You have a college diploma in electronics or instrumentation and control, and 2 to 3 years of relevant experience
You have experience with high-voltage electrical systems
You are able to program microcontrollers and familiar with programmable controllers
You are fluent in English and French (spoken and written)
You are a resourceful and independent person
You are known for your optimism and adaptability
You enjoy finding creative solutions to problems you encounter
You work well with others and are an excellent team player
You are already a fan of BRP recreational products
WELCOME TO BRP
We're a world leader in recreational vehicles and boats, creating innovative ways to move on snow, water, asphalt, dirt and even in the air. Headquartered in the Canadian town of Valcourt, Quebec, our company is rooted in a spirit of ingenuity and intense customer focus. Today, we operate manufacturing facilities in Canada, the United States, Mexico, Finland, Australia and Austria, with a workforce of over 14,500 spirited people, all driven by the deeply held belief that at work, as with life itself, it's not about the destination; It's about the journey. Yours.