Ingénieur mécanique - Batterie VE / Mechanical Engineer - EV Battery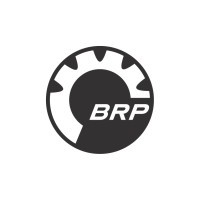 BRP
Employment Types:
Full-time
Locations:
Valcourt, QC J0E 2L0, Canada
POURQUOI JOINDRE L'ÉQUIPE?
Ce poste mettra en valeur votre sens de l'innovation
Travailler dans un environnement où la collaboration est une valeur importante
Faire partie d'une équipe passionnée par les nouvelles technologies
VOS PRINCIPALES FONCTIONS
Participer à l'élaboration de l'architecture du produit et veiller à l'intégration des composantes de suspension, direction, frein et autres systèmes mécaniques
Développer les composantes de ses systèmes à partir du concept jusqu'à la mise en production ainsi que de l'amélioration continue de ceux-ci une fois en service;
Développer la vision orientant le développement de ses systèmes sur les véhicules électriques;
Participer à l'établissement des critères de performance, établir les plans de validation de chaque système et assurer leur exécution;
Effectuer les études, les analyses et les calculs afin de guider, à l'aide de paramètres techniques généraux et spécifiques, les techniciens concepteurs et les réalisateurs de projets dans leur travail;
Participer aux évaluations dynamiques des véhicules en développement et effectuer les actions nécessaires à l'amélioration de ses systèmes.
VOS QUALIFICATIONS ET COMPÉTENCES
Capacité de travailler dans un environnement de démarrage de projet avec des objectifs en processus de définition;
Habilité de travailler dans un environnement multidisciplinaire;
Baccalauréat en génie mécanique;
Minimum 5 ans d'expérience en conception de produits;
Expérience en architecture de produits et avec un cycle complet de développement des phases prototypes à la production;
Capacité de travailler avec des équipes multidisciplinaires : mécanique, mécatronique et design
Expérience pertinente en conception d'éléments mécaniques;
Bilinguisme essentiel tant à l'oral qu'à l'écrit;
Bonne connaissance des principes de fonctionnement et de construction des divers systèmes mécaniques d'un véhicule motorisé, ainsi qu'un fort intérêt pour ces véhicules;
Bonne compréhension des principes mécaniques, du tolérancement et de la résistance des matériaux;
Être initié au fonctionnement et gestion de modules mécatroniques embarqués de véhicules;
Être en mesure d'apporter des solutions novatrices tout en optimisant la fiabilité et le coût de ses systèmes.
Le titulaire de ce poste travaillera à Valcourt, Quebec.
BIENVENUE CHEZ BRP Leader mondial dans le domaine des véhicules et des bateaux récréatifs, nous créons des moyens innovants de se déplacer sur la neige, l'eau, l'asphalte, la terre et… même dans les airs. Ayant son siège social dans la ville de Valcourt, au Québec, notre entreprise est ancrée dans une tradition d'ingéniosité et d'attention particulière à notre clientèle. Aujourd'hui, nous avons des usines de fabrication au Canada, aux États-Unis, au Mexique, en Finlande, en Australie et en Autriche. Nous comptons sur plus de 14 500 personnes dynamiques, propulsées par la conviction profonde qu'au travail comme dans la vie, l'important n'est pas la destination. C'est le voyage. Le vôtre.
WHY JOIN THE TEAM?
This position will harness your sense of innovation
Working in an environment where collaboration is an important value
Being part of a team that is passionate about new technologies
YOUR KEY RESPONSIBILITIES
Participating in the development of product architecture and ensuring the integration of components for suspension, steering, braking and other mechanical systems
Developing the components of their systems from conception through to production, as well as continuous improvement once in service;
Developing the vision to direct the development of their systems on electric vehicles;
Helping to establish performance criteria, and establishing validation plans for each system and ensuring that they are correctly executed;
Conducting studies, analyses and calculations, using general and specific technical parameters, in order to guide design technicians and project developers in their work;
Participating in dynamic assessments of vehicles under development and taking the necessary actions to improve their systems.
YOUR QUALIFICATIONS AND SKILLS
Ability to work in a project start-up environment with objectives in the process of being defined;
Skilled at working in a multidisciplinary environment;
Baccalaureate in mechanical engineering;
Minimum of 5 years' experience in product design;
Experience in product architecture, with a full development cycle from prototype to production phases;
Ability to work with multidisciplinary teams: mechanical, mechatronic and design
Relevant experience in the design of mechanical components;
Bilingualism essential in both oral and written communication;
Good knowledge of the principles of operation and construction of the various mechanical systems of a motor vehicle, as well as a strong interest in these vehicles;
Good understanding of the mechanical principles, tolerances and resistance of materials;
Aware of the operation and management of mechatronic modules fitted to vehicles;
Able to provide innovative solutions while optimizing the reliability and cost of their systems.
This position will be based in Valcourt, Quebec.
WELCOME TO BRP We're a world leader in recreational vehicles and boats, creating innovative ways to move on snow, water, asphalt, dirt and even in the air. Headquartered in the Canadian town of Valcourt, Quebec, our company is rooted in a spirit of ingenuity and intense customer focus. Today, we operate manufacturing facilities in Canada, the United States, Mexico, Finland, Australia and Austria, with a workforce of over 14,500 spirited people, all driven by the deeply held belief that at work, as with life itself, it's not about the destination; It's about the journey. Yours