Technicienne ou Technicien concepteur mécanique / Mechanical Technician Designer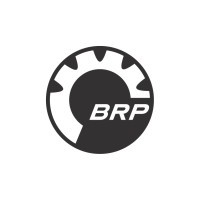 BRP
Locations:
Valcourt, QC J0E 2L0, Canada
LA VIE CHEZ BRP
Nous créons des moyens innovants de se déplacer - sur la neige, sur l'eau, sur l'asphalte ou sur la terre - même dans les airs.
Ayant son siège social à Valcourt, au Québec, BRP réinvente la façon dont vous accédez à votre monde depuis 2003 et au-delà. Forts d'une tradition d'ingéniosité et d'une attention particulière pour notre clientèle depuis 1937, nous exploitons des installations de fabrication au Canada, aux États-Unis, au Mexique, en Finlande et en Autriche. Nous comptons sur plus de 14 500 personnes motivées et pleines de ressources.
Notre gamme de produits de pointe et distinctifs comprend les motoneiges Ski-Doo et Lynx, les motomarines Sea-Doo, les véhicules hors route et sur route Can-Am, les bateaux Alumacraft, Manitou, Quintrex, Stacer et Savage, les systèmes de propulsion marine Evinrude et Rotax, de même que les moteurs Rotax pour karts, motocyclettes et avions de loisir. Nous soutenons nos gammes de produits avec une entreprise spécialisée dans les pièces, les accessoires et les vêtements, afin d'améliorer pleinement votre expérience de conduite.
Parce que ce n'est pas à propos de la destination. C'est à propos du voyage. Le vôtre.
Nos gens sont passionnés et qualifiés; en joignant BRP, vous évoluerez au sein d'une équipe chevronnée qui vous accueillera à bras ouverts.
www.brp.com.
Suivez-nous sur :
LinkedIn @BRP;
Twitter @BRPnouvelles;
Facebook @BRPinfo
POURQUOI JOINDRE L'ÉQUIPE?
Faire partie d'une équipe qui pilote la transition de BRP vers l'électrification de ses produits et l'exploration de nouveaux produits;
Travailler dans le domaine créatif du développement de véhicules récréatifs;
Avoir l'opportunité d'innover et d'influencer les orientations techniques dans le domaine des sports motorisés.
CE POSTE CONSISTE PRINCIPALEMENT À…
Réaliser les dessins techniques 2D et leur modélisation 3D;
Supporter la conception des composantes;
Participer au développement des composantes et assurer le suivi de la fabrication des prototypes;
Collaborer au processus de résolution de problème avec les concepteurs & ingénieurs de l'équipe;
Utiliser les systèmes internes afin de faire le suivi et d'optimiser l'avancement de ses projets.
TU ES NÉ POUR CET EMPLOI SI :
Tu détiens un DEC en génie mécanique, option conception ou de l'expérience pertinente en conception;
Tu as un sens aiguisé de la mécanique et une bonne visualisation 3D;
Tu sais utiliser des logiciels comme Catia V5 ou Solidworks;
Tu es une personne débrouillarde et autonome;
Tu es reconnu pour ton optimisme et ta capacité d'adaptation;
Tu trouves des solutions créatives aux problèmes que tu rencontres;
Tu es un excellent collaborateur et un joueur d'équipe hors pair;
Tu es fan des produits récréatifs BRP.
NOUS RECRUTONS EN CONTINU ! Tu n'es pas certain(e) d'avoir tout ce qu'il faut? Laisse-nous en juger et postule dès aujourd'hui!
LIFE AT BRP
We create innovative ways to move – on snow, water, asphalt. In the air, on the ground and everywhere in between.
Built on a 75-year tradition of ingenuity and intensive customer focus, BRP is headquartered in the Canadian town of Valcourt, Quebec and operates manufacturing facilities in Canada, the United States, Mexico, Finland, and Austria. We have a total workforce of more than 14 500 driven, resourceful people.
Our portfolio of industry-leading and distinctive products includes Ski-Doo and Lynx snowmobiles, Sea-Doo watercraft, Can-Am on- and off-road vehicles, Alumacraft, Manitou, Quintrex, Stacer and Savage boats, Evinrude and Rotax marine propulsion systems as well as Rotax engines for karts, motorcycles and recreational aircraft. We support our lines of product with a dedicated parts, accessories and clothing business to fully enhance your riding experience.
Because it's not about the destination. It's about the journey. Yours.
We are passionate and qualified; by joining BRP, you will evolve within an experienced team that will welcome you with open arms.
www.brp.com.
Follow us on:
LinkedIn @BRP;
Twitter @BRPnews;
Facebook @BRPinfo.
WHY JOIN OUR TEAM?
To be part of a team that's driving BRP's transition to electrification of its products and explore new products;
To work in the creative field of recreation vehicle development;
To take the opportunity to innovate and influence technical guidelines in the motorsports sector.
IN THIS ROLE, YOUR MAIN DUTIES WILL BE:
Producing 2D technical drawings and their 3D models;
Working to support component design;
Taking part in component development and tracking prototype fabrication;
Helping team designers and engineers work through the problem-solving process;
Using internal systems to follow up on your projects and move them forward.
YOU'RE PERFECT FOR THIS ROLE IF YOU:
Hold a D.C.S. (D.E.C.) in mechanical engineering, Design option, or relevant design experience;
Have a real aptitude for mechanics as well as good 3D visualization skills;
Know how to use software like Catia V5 or Solidworks;
Are resourceful and can work independently;
Are known for your optimism and adaptable attitude;
Are good at finding creative solutions to problems you encounter;
Are an outstanding collaborator and team player;
Are a fan of BRP recreational products.
WE'RE ALWAYS RECRUITING! Not sure if you have what it takes? Let us be the judge – apply today!