Senior Performance Test Technician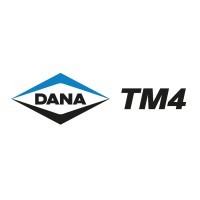 Dana TM4
Boucherville, QC, Canada
Posted on Wednesday, September 27, 2023
Job Purpose
As a Performance Test Technician, you will be responsible for performing engineering, software, performance and functional tests on Dana TM4's electric drive systems for tomorrow's electric vehicles (EVs).
Dana TM4 is looking for performance test technicians for day, evening and weekend shifts.
Your mandate: to revolutionize the world of transportation, while :
Performing validation tests on electric drive systems such as electric motors, inverters, battery chargers and vehicle controllers.
Preparing test set-ups with instruments such as multimeters, oscilloscopes and torque meters.
Writing test procedures in line with the test plan.
Writing test reports to illustrate results.
Identifying and finding technical solutions
Keeping technical documentation up to date
All other related tasks.
Job Duties and Responsibilities
You will be successful in this role if you have :
AEC in electric vehicle or Diplôme d'Études Collégiale (DEC) in electricity and/or electronics
2 to 5 years' relevant work experience as an electronics technician or machine operator
Essential: knowledge of laboratory equipment: oscilloscope, multimeter, accelerometer, etc.
Essential: willingness to work evenings or weekends.
Self-reliance and resourcefulness
Proactive, committed and solution-oriented
Team player
Functional English