Manufacturing Supervisor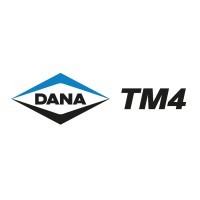 Dana TM4
People & HR, Operations
Posted on Thursday, September 28, 2023
Dana is a global leader in the supply of highly engineered driveline, sealing, and thermal-management technologies that improve the efficiency and performance of vehicles with both conventional and alternative-energy powertrains. Serving three primary markets – passenger vehicle, commercial truck, and off-highway equipment – Dana provides the world's original-equipment manufacturers and the aftermarket with local product and service support through a network of nearly 100 engineering, manufacturing, and distribution facilities.
Position Summary
We're looking for a Manufacturing Supervisor in Sommariva Perno (CN) Location.
Reporting to the Production Manager, the candidate will ensure production processes respecting daily safety, customer volume, quality and delivery targets.
Main opportunities and challenges:
Implement positive production and human resources changes.
Main Responsibilities
• Ensure all machines are in full work in order to respect the targets such as HTC, efficiency and look forward in order to improve the production process
• Production planning and monitoring in collaboration with the logistic team
• Management of a production staff ( approximately 80 people)
• Collaborate with team leaders on both day-to-day and longer-term problem-solving to secure daily production targets and continuous improvements;
• Participating on plant teams relating to safety 5S, engineering, maintenance, training and quality to optimize performance through application of the Dana Operating (continuous improvement) System, along with related record keeping;
• Traine production staff, ensuring that workplace safety, communications, and employee engagement are top priorities;
• Verify employee attendance, safety, position training and performance records, maintaining the same accurately and on-time;
• Implement positive production and human resources changes
Job Position Requirements
Education: University bachelor degree - Industrial Engineering / Material Engineering
Professional background: New graduate or maximum 3 years experience in a similar role
Hard skills
Essential:
•Computer literacy
• Experience with ERP software
Considered as a plus:
• Previous experience in a heat treatment manufacturing site
Soft skills
• Strong analytical
• problem-solving
• Inter-personal and communications skills
"If you are not contacted within 60 days after your application, the search should be considered filled. In compliance with law obligations and GDPR, your application could be considered for further opportunities aligned with you profile"

We are an Equal Opportunity Employer and do not discriminate against any employee or applicant for employment because of race, color, sex, age, national origin, religion, sexual orientation, gender identity, status as a veteran, and basis of disability or any other federal, state or local protected class.

Unsolicited Resumes from Third-Party Recruiters
Please note that as per Dana policy, we do not accept unsolicited resumes from third-party recruiters unless such recruiters were engaged to provide candidates for a specified opening. Any employment agency, person or entity that submits an unsolicited resume does so with the understanding that Dana will have the right to hire that applicant at its discretion without any fee owed to the submitting employment agency, person or entity.​