Lab Coordinator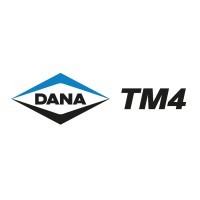 Dana TM4
Administration
Boucherville, QC, Canada
Posted on Wednesday, October 18, 2023
Job Purpose
As a Test lab New Equipment and Continuous Improvement Lead, you will work with the laboratory team at DANA TM4 to develop new equipment acquisition and installation as well as ensuring integration in the organization. You will have to coordinate and prepare new laboratory equipment requirements, installation schedule and introduction of this equipment to the organization for the usage testing and developing our motors and inverters.
Job Duties and Responsibilities
Your challenges
New Equipment Requirements:

Reception and verification of requirements for the laboratory testing.

Bidding and search of equipment commercially available to meet the laboratory needs.

Preparation of the mechanical, electrical and software interfacing of new laboratory to be integrated with current laboratory tools.

Responsible to work with interdisciplinary team to cover requirements of new equipment:

Mechanical

Electrical

Software

Support the modifications and adaptations of test equipment to meet laboratory requirements.

Building, tracking and execution of new equipment project plan, as well as resolution of conflicts with DANA TM4 deadlines with supply chain possible delays (finding a better way!)

Support of preventive maintenance scheduling of the new laboratory equipment.
Your strengths
A minimum of a bachelor's degree in engineering or a related field is required for this position.

Experience / exposure to data acquisition system (operation and design)

At least 5 to 10 years of experience in a relevant engineering field (Electrical Engineering, Mechanical Engineering, or computer science).

Six Sigma training is a plus.

Ability to work with highly technical requirements.

Microsoft office suite tools such as (Microsoft Teams, Excel, Word).

To be part of the OIQ is a plus. Strongly recommended