Contractor- Payroll/HR Analyst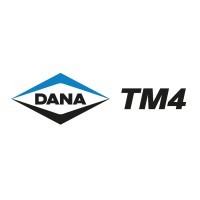 Dana TM4
IT, Accounting & Finance, People & HR
Boucherville, QC, Canada
Posted on Saturday, November 4, 2023
Job Purpose
Position Overview:
We are seeking a detail-oriented and organized Payroll and HR Data Analyst to join our team. As a Payroll and HR Data Analyst, you will be responsible for accurate and timely payroll processing, compliance with Quebec labor laws, and maintaining precise HR records. Your expertise in payroll processing, Quebec regulations, and HR data entry will contribute to the effective management of our payroll and HR functions.

Job Duties and Responsibilities
Responsibilities:
1. Payroll Processing:
o Prepare and process payroll accurately and punctually for employees in Quebec.
o Verify and input timesheets, bonuses, commissions, deductions, and other payroll-related data.
o Calculate and apply Quebec-specific taxes, social contributions, and deductions.
o Ensuring employees' vacation/attendance accruals are accurately tracked.
2. Compliance and Reporting:
o Stay updated with Quebec labor laws, taxation rules, and regulatory changes related to payroll and HR.
o Prepare and submit required payroll and HR reports to relevant authorities.
o Ensure compliance with all applicable legal requirements and standards.
3. HR Data Entry and Management:
o Maintain precise and up-to-date HR records for employees in Quebec. Preparing reporting, remittance, and forms such as Records of Employment, terminations, CNESST, benefit remittances, and tax documents (T4 and RL1.)
o Input new hires, terminations, promotions, and other personnel changes into the HRIS system.
o Ensure accuracy and consistency of data across all HR systems and platforms.
o Maintaining all related filing systems
4. Problem Resolution:
o Address inquiries related to payroll and HR data and resolve issues promptly.
o Investigate and rectify discrepancies or errors in payroll processing and HR records.
o Provide outstanding customer service to employees seeking assistance with payroll and HR matters.
5. Process Enhancement:
o Lead local process to transition payroll processing from localized system (Timelive / Nethris) to global system (ADP)
o Identify opportunities for process improvements, automation, and integration between payroll and HR functions.
o Participate in the implementation of new payroll and HR systems or software upgrades.
6. Collaboration:
o Collaborate closely with HR, finance, and other departments to ensure seamless data flow and alignment.
o Assist in preparing financial reports and budgeting related to payroll expenses.
Qualifications:
o Associates Degree in in Accounting, Finance, Human Resources, or related field
o 5+ years of experience in payroll processing, preferably using Nethris, Timelive, and ADP
o HR data entry, or related roles, preferably in Quebec.
o Strong understanding of Quebec labor laws, taxation, and employment regulations.
o Proficiency in payroll and HR software, as well as MS Office applications.
o Attention to detail and precision in data entry and calculations.
o Excellent analytical, problem-solving, and organizational skills.
o Strong communication and interpersonal abilities.
Join our team and play an essential role in ensuring accurate payroll processing and meticulous HR data management for our Quebec-based employees. Apply now to contribute to our organization's operational excellence.