Maintenance Technician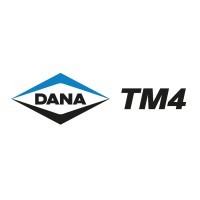 Dana TM4
Boucherville, QC, Canada
Posted on Thursday, November 9, 2023
Job Duties and Responsibilities
Primarily, you'll be asked to offer your services to the building maintenance group to the extent of your current skills, or if you require brief training on non-specialized tasks, via the JIRA request system assigned to you by the maintenance manager. Here's an example of a task you'd be asked to perform:
- Assisting the maintenance manager.
- Daily inspection.
- Drywall repair.
- Painting.
- Plumbing (replace faucet, unclog pipe).
- Installation of cardboard, TV, board, shelf.
- Assembling standard equipment, tables, shelves, desks.
- Repair of miscellaneous equipment.
- Cafeteria and coffee machine maintenance
- Replacement of neon lights, bulbs, posters.
- Maintenance of building exterior.
- Installation and storage of parasols.
- Snow removal from accesses.
- Setting up meeting and conference rooms.
- Various maintenance and supply tasks for different departments.
- Maintenance of workshop aisle surfaces.
- Management of MDR storage area, compacting, tidying up, arranging collection.
- Emptying and recycling workshop and office.
- Heavy damage maintenance.
- All other related tasks.