Power Electronic Engineer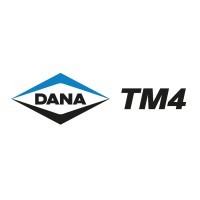 Dana TM4
Boucherville, QC, Canada
Posted on Thursday, November 16, 2023
Job Purpose
Do you want to contribute to the development of transport electrification?
Dana TM4 develops and manufactures electric motors, generators, power electronics and control systems for the commercial , passenger, sports or leisure vehicle markets as well as for the maritime, rail and mining sectors. A member of the Dana group since 2018,
Dana TM4 now enjoys an enviable position in the market allowing it to reach its full commercial potential.
As an Electrical Engineer, Power Electronics in the Electronic Product Development group, you will be involved in all stages of the life cycle of high voltage traction inverters, from the architecture to the production, through the design and the validation. You will be at the forefront to support the various production lines, whether in Quebec, China or India. You will be part of a team involving experts from all fields, and will need to be imaginative and creative in order to ensure the efficiency and the quality of Dana TM4 traction systems
Job Duties and Responsibilities
Your challenges:

• Design power electronic circuits (DC / DC, DC / AC, magnetic components, switching circuit, gate driver);
• Design power electronic circuits that comply with electro-magnetic compatibility (EMC) standards;
• Produce calculations and simulations in order to select the components necessary for the development of the product (IGBT, SiC Mosfet, capacitors, inductors, trigger circuits);
• Participate in the design of printed circuits considering thermal constraints and signal integrity;
• Supervise the work of technicians and assemblers when required;
• Produce and control electronic card production documentation;
• Participate in and lead design reviews of printed circuits and complete products;
• Represent the company as a technical expert when meeting with clients;
• Propose, improve and maintain the processes of design, documentation and release of electronic cards;
• Write technical reports;
• Participate and support quality problem solving exercises;
• Contribute to the research and development of new technologies for electronic products.
Your strengths:

• Bachelor's degree in electrical engineering or other equivalent field;
• Member of the Order of Engineers of Quebec (OIQ), an asset;
• Minimum of trois (3) years of experience in power electronics design;
• Experience in team and personnel management, an asset;
• Experience in the automotive industry, an asset;
• Experience in automotive functional safety according to ISO26262, an asset;
• Knowledge of Altium Designer, an asset
• Demonstrated ability to document one's work;
• Ability to work in multidisciplinary teams;
• Proactive and autonomous;
• Knows how to take a critical look at his work and that of others;
• Rigorous and respectful of deadlines;
• Fluency in French and English, spoken and written.

Why be part of our driving force?

• Because we are a dynamic and growing Quebec company that promotes creativity, innovation and collaboration;
• Because we stand out for the multidisciplinary and multicultural character of our team;
• Because we have flexible working hours and offer the possibility of benefiting from a summer schedule;
• Because we offer the TM4 shuttle service from the Longueuil metro;
• Because our Social Club organizes a multitude of varied activities: running club, Oktoberfest , méchoui, 5 @ 7, humor evening and more!