Senior Financial Controller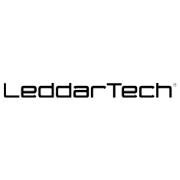 LeddarTech
Accounting & Finance
Quebec City, QC, Canada
Posted on Tuesday, June 6, 2023
LeddarTech's mission is to improve safety and quality of life for travelers, commuters, workers, and mobility industry professionals by enabling applications that reduce traffic congestion, minimize the risk of road accidents, and improve the overall efficiency of road transport. Our values set the roadmap for what we stand for, and are at the core of everything we do.
We wish to contribute to society by improving mobility and quality of life.
We create wealth through innovation, unique Intellectual Property and expertise that meet market needs and customer expectations.
We engage in win-win partnerships to accelerate technology deployment and adoption.
We are committed to our success, and we are willing to surpass ourselves to reach our goals.
We recognize our team's talent, expertise, professionalism, and creativity as an integral part of our success.
YOUR MISSION
Participate in accounting operations (90%)
Prepares the monthly, quarterly and annual consolidated financial statements, ensuring that the closing timetable is respected and that all the tasks involved in the closing process are carried out
Coordinates the execution of all monthly account analyses, ensuring that these are aligned with our monthly, quarterly and annual reporting requirements
Support the Senior Finance Manager in the preparation of the year-end package, the coordination of the audit execution with the external auditors and the production of the external financial statements according to IFRS standards
Participate in the development, maintenance and optimization of financial management policies, procedures and controls
Participate in budget processes and monitoring, notably by analyzing budget variances for balance sheet items (budget vs. actual projections) on a monthly/quarterly/annual basis
Provide the Finance Director with essential information to enable him/her to make informed decisions
Analyze current accounting activities and propose improvements
Support and advise the Senior Director, Finance on issues and risks related to finance, budgets, treasury, etc
Participate in and verify SR&ED claims
Participate in the realization of any project or mandate that may be entrusted to him/her
Carry out any other task compatible with his/her duties at the request of his/her superior, including participation in the payroll process
Define, design and implement company-wide internal controls over financial reporting
Align and report with consultants on corporate tax matters / filings
Ensure compliance with all regulatory and public company filing requirements
Contribute to organizational development (10%)
Participate

in

relevant

meetings

Collaborate

with

colleagues

on

various

mandates

Contribute

to

the

organization's

administrative

procedures

Maintain

up

-

to

-

date

knowledge
The ideal candidate for this role will have
Bachelor's degree in Business Administration, Accounting option or Bachelor's degree in Accounting Sciences
Chartered Professional Accountant (CPA) designation
5 to 7 years' experience in a similar role
Demonstrate good team spirit
Adaptability and ability to navigate ambiguity
Be a good communicator, with the ability to popularize and adapt exchanges
Ability to communicate sensitive information
Have integrity and confidentiality at heart
Ability to work under pressure and manage several files simultaneously; - Knowledge of disclosure, registration and regulatory requirements for public companies
Good analytical skills
Enjoy problem-solving, be solution-oriented and creative in proposing solutions
Demonstrate rigor
Knowledge of IFRS is a prerequisite
* Software - Proficiency in the Office Suite, particularly Excel Knowledge of ERP Genius, an asset
* Languages - Bilingual (French/English), both spoken and written
Your LeddarTech Environment
Flexibility: Many positions in the organization allow for flexible work hours.
Collaboration: As a lean organization, everyone's input matters. You will have the opportunity to influence our technology roadmap and contribute to our common success.
A Thriving Work Environment: Our offices are modern and be assured you will never have a boring day here.
The Right Tools Provided: Regardless of your position, we will outfit you with all the tools you need to be successful.
Investment in Learning: Opportunities to attend seminars, trainings, and conferences to enhance your skills.
#Envision the Road Ahead!