Functional Safety Manager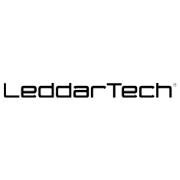 LeddarTech
Administration
Quebec City, QC, Canada
Posted on Friday, July 28, 2023
LeddarTech's mission is to improve safety and quality of life for travelers, commuters, workers, and mobility industry professionals by enabling applications that reduce traffic congestion, minimize the risk of road accidents, and improve the overall efficiency of road transport. Our values set the roadmap for what we stand for, and are at the core of everything we do.
We wish to contribute to society by improving mobility and quality of life.
We create wealth through innovation, unique Intellectual Property and expertise that meet market needs and customer expectations.
We engage in win-win partnerships to accelerate technology deployment and adoption.
We are committed to our success, and we are willing to surpass ourselves to reach our goals.
We recognize our team's talent, expertise, professionalism, and creativity as an integral part of our success.
YOUR MISSION
Lead safety management (80%)
Take responsibility for overall Function Safety Management of the company
Lead the execution of safety activities across all product lines, including hazard and risk analysis, technical safety concept, safety plan, safety case and safety validation and verification
Liaise with assessors and work groups at standardization bodies to ensure our products meet regulatory requirements and industry best practices
Work with cross-functional teams to identify and mitigate potential safety hazards in product designs
Provide functional safety expertise to internal teams and external customers as required
Support automotive quality and cybersecurity management (20%)
Provide support to Quality Director and Cybersecurity Manager by demand
Participate in aSPICE assessments, quality, and cybersecurity audits
Conduct process training
The ideal person for this job will have
Bachelor's degree or higher in electronics/computer science/ software engineering, or another related field
3 to 5 years of relevant work experience in safety-case product development, preferably in automotive or other regulated industries
Proven experience with safety analysis methodologies such as FMEA, FTA, and HARA
Experience in the embedded software development
Experience with ADAS and AD Safety SW development
Experience in the product development lifecycle
Familiarity with ISO 9001, aSPICE and ISO 21434
Solid knowledge of functional safety and relevant standards, especially ISO 26262 and SOTIF. A certificate of competence in automotive FS (e.g. TÜV, SGS, UL) is an asset
Ability to write clear and precise technical reports and instructions
Full working proficiency in English language is essential, French is strong advantage.
Strong technical leadership
Strong project management skills
Strong analytical and problem-solving skills
Ability to work in a multitasking and dynamic environment
Ability to work in a multisite and multicultural environment
Your LeddarTech Environment
Flexibility: Many positions in the organization allow for flexible work hours.
Collaboration: As a lean organization, everyone's input matters. You will have the opportunity to influence our technology roadmap and contribute to our common success.
A Thriving Work Environment: Our offices are modern and be assured you will never have a boring day here.
The Right Tools Provided: Regardless of your position, we will outfit you with all the tools you need to be successful.
Investment in Learning: Opportunities to attend seminars, trainings, and conferences to enhance your skills.
#Envision the Road Ahead!