Service Technician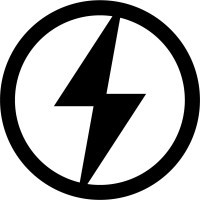 The Lion Electric
Joliette, QC, Canada
Posted on Thursday, February 9, 2023
Job Description
Job Description
Come be a part of the future and join The Lion Electric Company family!
We are currently seeking experienced Service Technicians candidates!
The Lion Electric Co. is an innovative manufacturer of zero-emission vehicles. We think, design and manufacture all-electric school buses, midi/minibus for special needs or urban transit as well as urban trucks. Lion positions itself as a leading OEM in transportation electrification in North America. We design, manufacture and assemble all components of our vehicles: chassis, battery packs, cabin and powertrain
As a Service Technician, responsible for performing a variety of activities designed to service, repair and maintain Lion Electric vehicles. Repairs are made in the field (mobile repair) as well as our Customer Experience Center. At Lion Electric, we are seeking customer centric individuals who have excellent customer service and communications skills, as you will be interacting frequently with customers in person, over the phone, via email or text.
Responsibilities:
Performs maintenance and repair activities on Lion Electric vehicles
Perform routine maintenance checks and adjustments on such things as fluid levels, hoses, brakes, tires and electrical components
Diagnose, service and repair various systems that are found on Lion Electric vehicles:
Brakes
Cooling system
Drivetrain components
Electrical motors, wiring and modules
High voltage batteries
Heating and air conditioning
Steering and suspension system
Software diagnosis and uploading
Ability to read schematics and troubleshoot fault codes
Ability to install various types of camera systems
Desired Experience, Education, Skills and Knowledge:
3+ years experience as a Diesel or Heavy Vehicle Mechanic
Ability to use standard desktop load applications such as Microsoft Office and internet functions
Understanding of computer testing technologies
Understanding of Electric Vehicles (EV) systems and technology
Ability to lift heavy parts and equipment
Excellent communication and customer service skills
Must have or be able to obtain a Class B license
Must have a valid driver's license and maintain a good driving record
Exposure to open shop environment of humidity, heat, cold, and wet conditions. Exposed to all highway hazards during road testing of vehicles or deliveries.Work environment requires the continuous operation of hand and power tools and the full range of shop equipment. Repetitive operation of mechanical or electronic office or shop machines or tools within high tolerances or limits of accuracy.Requires medium to heavy work that involves walking or standing most of the time.The Lion Electric is an Equal Opportunity EmployerWe provide equal opportunity to all employees and applicants without regard to race, color, religion, sex, sexual orientation, gender identity, national origin, age, mental or physical disabilities, veteran status, and all other characteristics protected by law. As a federal government contractor, we take affirmative action on behalf of minorities, females, individuals with disabilities and protected veterans. We are ADA compliant and provide reasonable accommodations to qualified individuals with disabilities. Prospective and current employees are invited to discuss accommodations.
*
*Job Benefits
Flexible work schedule
Group insurance coverage
Opportunities for advancement
Recognition of years of service
Access to professional development
Competitive salaries
Exceptional work environment
#LCELJ