Electrical Technical Lead - Service Engineering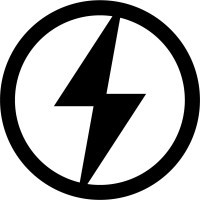 The Lion Electric
IT, Other Engineering
terrebonne, qc, canada
Posted on Wednesday, February 15, 2023
Job Description
Innovative manufacturer of zero emission vehicles
Leader in transportation electrification in North America
It's us!
Every day, in our own way, we contribute to the improvement of our environment and our society.
Come design the future with us!
Why join our team ?
You will work in a stimulating and constantly evolving environment (no risk of getting bored with us)!
We simply understand. Your family and your health come first!
Your schedule is flexible and we trust you!
We are very open to telecommuting - we know it works!
We have insurance (Concrete) and a great employee assistance program!
There are no limits to your career potential at Lion!
The Technical Lead in Electrical Engineering is responsible for providing technical leadership to the service engineering team through the investigation and resolution of customer vehicle failures, reliability issues, and the development of aftermarket options for our customers. He is central to all phases of the project, starting with the problem definition and ending with the implementation strategy of the solution at the customer's site. He acts as a coach and mentor for the team and provides outstanding support to his teammates.
If you've made it this far in our description, it's because it speaks to you! Let's continue...
What you need to succeed in this position :
Knowledge
Mastery of the principles of electrical engineering (High power battery systems, Logic controllers and embedded software,AC and DC distribution systems, Multi-phase motors)
Mastery of communication protocols and hardware layer (CANBus network, J1939, Lin)
Knowledge of heavy vehicle systems;
Knowledge in data analysis on CAN network;
Bilingualism essential (French, English);
Mastery of tools, MS Office Suite.
Skills
Excellent mentoring skills;
Excellent communication skills, both verbal and written;
Structured work methodology;
Strong planning and organization skills;
Ability to set and meet deadlines;
Ability to manage multiple projects at once;
Ability to communicate effectively and build a collaborative network with external teams.
Aptitudes and Attitudes
Ability to lead a team and make decisions when the situation requires it;
Ability to work with related departments;
Ability to work with related departments; Natural communication skills that foster positive relationships;
Demonstrate autonomy and proactivity;
Demonstrate good analytical skills.
Education and experience required
Bachelor's degree in Electrical Engineering or other related field ;
10 years of experience in Electrical engineering ;
1-3 years experience as a technical leader of an engineering team;
We can't wait to talk to you !