Supplier Quality Specialist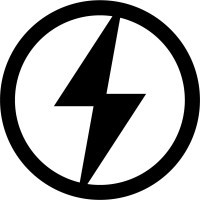 The Lion Electric
Quality Assurance
Joliette, QC, Canada
Posted on Thursday, March 9, 2023
Job Description
Innovative manufacturer of zero-emission vehicles
Leader in transportation electrification in North America
It's us!
Every day, in our own way, we help improve our environment and our society.

Come build the future with us!

Why you should join our team?
You'll work in an exciting and constantly evolving work environment (no risk of getting bored with us)!
We simply understand. Your family and your health come first!
We offer (rock-solid) insurance coverage and a great employee assistance program!
There are no limits to your career potentiel at Lion!
What is the role proposed?
Reporting to the Quality Director, the Supplier Quality Compliance person will work with the Quality, Product Development and Procurement team. The specialist will carry out their work with the various supplier quality assurance tools, database, ERP Syteline, APQP and others. All while taking charge of quality issues and bringing them to satisfactory solutions for internal and external customers.
In your daily work, you will...
PPAP:
Join the multidisciplinary teams and participate in the technical specification review processes and plan the submission of the PPAP process with the supplier;
Follow suppliers during design with an APQP approach – Advanced Product Quality Planning;
Carry out quality activities leading to the acceptance of components according to the requirements and the PPAP process;
Ensure the follow-up and respect of deadlines and provide approval to the supplier to start production;
Follow notices of engineering changes.
Corrective actions:
Participate and follow up on the problem solving and corrective action process for suppliers.
Support the production line in the event of a major quality crisis related to supplier liability.
Supplier audit and evaluation:
Perform different types of quality audits (QMS/Corrective Actions/PPAP), remotely or on supplier sites.
Identify risks in supplier manufacturing processes and make improvements to reduce these risks;
Keep key indicators related to supplier quality up to date and develop new relevant indicators.
Maintaining detailed reports on supplier quality, including defect rates and areas that result in flaws.
Providing technical advice and guidance to suppliers to reduce defect rates.
Develop control plans and technical specifications:
Ensure understanding and compliance with all quality and performance requirements for parts, sub-assemblies or systems given to the supplier.
Define, in cooperation with the Product Development department, the "key characteristics" of the products purchased and validate the requirements (drawings, specifications);
Implement quality standards for the different platforms.
Read on…
What you need to succeed in this position?
Knowledge
Knowledge of Microsoft Office suite.
Knowledge of continuous improvement and problem-solving methods (Kaizen, 5S, 8D).
Knowledge of APQP according to AIAG and ISO/TS or IATF16949.
Skills and attitudes
Be action and results oriented.
Have a spirit of synthesis.
Ability to communicate well and work in a team.
Have good problem-solving skills.
Ability to meet deadlines and deliverables.
Ability to organize and structure your own work.
Training and experience
Bachelor's degree in engineering preferred.
Have three (3) to five (5) years of experience in quality, ideally with suppliers.
Have experience in a manufacturing company, preferably in the automotive sector.
Have experience as an auditor.
*Available to travelling to suppliers.
We can't wait to talk with you!