Customer Success Manager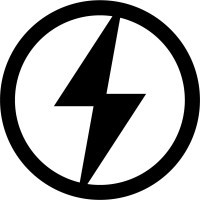 The Lion Electric
Administration
terrebonne, qc, canada
Posted on Thursday, June 1, 2023
Job Description
Innovative manufacturer of zero-emission vehicles
Leader in transportation electrification in North America
It's us!
Every day, in our own way, we help improve our environment and our society.

Come build the future with us!

Why you should join our team
You'll work in an exciting and constantly evolving work environment (you won't get bored with us)!
We totally understand. Your family and your health come first!
Your hours are flexible, and we trust you!
We are open to having employees working remotely – we know it works!
We offer (rock-solid) insurance coverage, and a great employee assistance program!
At Lion, your career potential is limitless!
The Customer Success team is committed to ensuring all existing customers have the best possible experience and achieve their goal outcomes with Lion Electric solutions. We strive to build strong relationships, understand customer goals, and track progress to ensure those goals are achieved over time. Our team works closely with existing customers to help them get the most out of their solutions and build on their electrification journeys, and we are ultimately responsible for ensuring that customers expand their purchases from Lion over time.
We are a small, passionate team. We are looking for a Customer Success Director who is willing to lead and drive the culture of our growing team and ensure we build and execute processes that are sustainable and scalable. This team will help build and improve new processes and will work with all departments across Lion to connect the dots for a seamless customer experience.
As part of your daily work, you will:
Lead a team of Customer Success Managers who own all customer relationships from the award of sale and beyond – through deployment, training, support, product adoption, value realization, and identification of expansion opportunities ;
Ensure team is making decisions based on what is best for customer, ultimately leading to customer expansion ;
Serve as Director-level voice of customer to the rest of the business leadership team; ensure that desired customer outcomes and improvements are being shared and acted upon by cross-functional teams as needed ;
Own and lead the evolution of the ideal curated Customer Journey to be delivered to all customers. Ensure team is executing to deliver available touchpoints, and continually drive workstream teams to build more touchpoints as envisioned ;
Support specific customer projects driven by CSMs; join as Director-level voice to further support customers with issue resolution and to ensure goal outcomes are achieved ;
Deliver product and strategy insight for sales enablement and expansion opportunities ;
Own high-level roll-up of Customer Health across entire customer base; coach teams to use data to drive actions that will improve customer scores; share score information cross-functionally to drive risk mitigation or advocacy, as indicated by scoring ;
Ensure team is building account base into long-term strategic partnerships by driving improvements in Customer Health, measuring customer outcomes, and delivering Customer Journey as best as possible.
If you read our description this far, it means you're interested! Read on…
What you need to succeed in this position:
Strong leadership skills, including ability to coach, teach, and bring out the best in others ;
Ability to influence culture change and drive alignment across multiple functions ;
Excellent communication and interpersonal skills with an aptitude for building strong client relationships ;
Demonstrated commercial experience meeting/exceeding goals and an ability to deliver excellent customer experience ;
Understanding of sales performance metrics ;
Proactive self-starter who can create and drive action-plans to deliver customer value ;
Excellent communication and negotiation skills; ability to gain buy-in from various teams and individuals and influence productive actions ;
Strong analytical skills; ability to condense complex information into simple, clear messaging for multiple audiences ;
Strong data analytics skills; ability to dive into customer data and quantify value of solutions from customer point-of-view ;
Strong initiative and desire to continually improve processes ;
Hands on experience with CRM software and MS Office (MS Excel in particular) ;
Business acumen with a problem-solving attitude ;
BSc degree in Business or Technical field ;
8+ years in Sales, Customer Success, Project Management, or related field ;
Willingness to travel throughout North America for customer meetings.
We can't wait to talk with you !