Remote Tech Support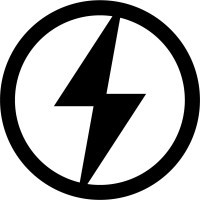 The Lion Electric
IT, Customer Service
Joliette, QC, Canada
Posted on Monday, October 23, 2023
Job Description
Innovative manufacturer of zero-emission vehiclesNorth American leader in transportation electrification

It's us!

Every day, in our own way, we contribute to the improvement of our environment, of our society.

Come and draw the future with us!

Why join our team?
You will work in a stimulating and constantly changing work environment (no risk of getting bored with us)!

We just understand. Your family and your health come first!

Your schedule is flexible and we trust you!
We have insurance (concrete) and a nice employee assistance program!

At Lion there is no limit to the potential of your career!
Reporting to the Head of Department, the ideal candidate should be technologically fluent with various computer programs during day-to-day use as well as when assisting internal and external customers. It has the ability to diagnose and solve problems accurately. He must be able to produce detailed root cause reports and analyses through appropriate documentation channels.
In your daily life, you will have to:
Provide courteous and efficient customer service to internal and external customers;
Guide Field Service Technicians to resolve technical issues;

Validate and analyze requests in depth and guide remote technicians to resolve issues;

Follow up on resolutions and gather relevant information for escalation to engineering;

Arrange calls with external customers and help them solve their technical problem;

Respond to requests for assistance through the ticketing system;
Continuously update and track ticket information in our ticketing system;

Assist technicians who are on the road and guide them remotely in solving problems;

Redirect more complex files to the department supervisor;

Assign and escalate requests as needed;

Document case resolution in the troubleshooting steps table;
Make recommendations for the improvement of the processes in place;

Any other related duties requested by the department supervisor.
If you have gone so far in our description it is because it speaks to you! We continue...
What you need to succeed in this position:
Knowledge
Solid foundation in heavy industrial mechanics (diesel, hydraulic, electrical, electronic);

Electrical diagnostic skills;

Good knowledge of computer systems;

Knowledge of CAN, LIN and electricity-based diagnostics;

Reading vendor documentation, diagrams, wiring diagrams.
Skills and attitudes
Rigor and meticulousness;

Good reflexes to validate the information received;

Personality focused on teamwork and customer service;

Excellent verbal and written communication skills (French and English).
Resourcefulness and tenacity;
Required training and experience
AEC in Electric Vehicle Technology DEP in electromechanics or any other training in a related field

Minimum of 4 years of experience in customer support;

Minimum of 3 years of diagnosing and troubleshooting system-level problems.
We can't wait to talk to you!
#LCELJ
Benefits
Group insurance coverage
Opportunities for advancement
Recognition of years of service
Access to professional development
Competitive salaries
Exceptional work environment